We have been producing gradebook programs for teachers since 1988, and sell award-winning programs that can meet your grading needs. We sell versions for all Windows platforms, but do not sell Macintosh or Apple versions.
VAR Grade is an extremely flexible and capable gradebook and attendance program that can do what you want. Registered users of this gradebook can be found grading in over 30 countries, including on every continent except Antarctica, as well as in every state in the USA.
Our program, VAR Grade, can be used by a teacher to grade their classes any way they want. You can compute grades any number of ways, including using attendance. You can print grades and attendance just about any way that you want. If you are a professor or teacher, you should strongly consider this gradebook program. Determining grades can become a learning experience for you, and you can be grading with ease compared to spreadsheet programs. Check our products page to learn more about how VAR Grade can be used to ease your grading chores.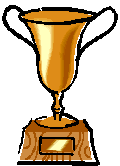 We have won many awards from lots of shareware distributors, including "Editor's choice" and "5 stars".
If you are a teacher or professor, you can purchase VAR Grade for all Windows platforms. Site licenses are also available.
We have now released VAR Grade, version 3.1.3.53!
Note: If you are a registered user of a previous version of our gradebook, you get a discount when ordering. Contact us at orders@varedsw.com for details!

Contact Information
Postal address

1490 Calle Fidelidad, Thousand Oaks, CA 91360 USA

Electronic mail