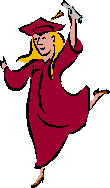 Our gradebook programs have been hailed as flexible and complete grading programs. They allow you to grade, record attendance, and do seating charts for your classes. These are complete grading systems, and will do just about anything that you need or want to do regarding class records. In particular, they allow you to record, analyze, and print grades and attendance, do seating charts, and enter and use database items. In general, the program allows an almost unlimited number of students, grades, attendance, database items, reports and analyses. They even come with a customizable report maker. They are internet enabled, including email capabliities.
This version runs on Windows 95, 98, 98SE, ME, NT, 2000, and XP.

VAR Grade for Windows 3.1, version 2.0 (VGW 3.1)

This version runs on Windows 3.1.